What is the eDoc-on-Call Web Portal?
The eDoc-on-Call is a cloud-based Telehealth/Telemedicine EMR Class solution designed to provide physicians freedom to work from everywhere, anytime and generate addition revenues. Telehealth and Telemedicine has grown from an idea to reality over the past decade. It has grown from a novel practice used in but a few States to a nationally recognized form of medical service delivery.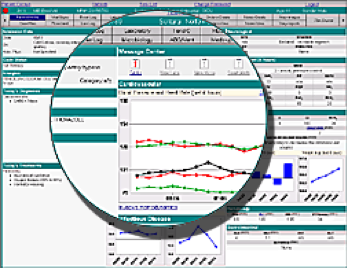 The eDoc-on-call was first created and rolled out in 2010 in connection with use with ISeeYouCare's eDoc Telemedicine/EHR. This marked the first EHR to ever include an embedded Telemedicine with both Store/Forward and Interactive Video developed within the EHR System, and include a Personal Health Records System. One solution, three parts and uniquely designed to not only change the way medical services were delivered, but to do in such a way as provide very physician the patient longitudinal medical history at the point of care be it local or remote.
Due to recent changes in new medical service delivery models with reimbursable Codes for both Chronic Care Management (CCM) and Remote Patient Monitoring (RPM), ISeeYouCare has made some substantive changes to two of the three systems involving both the eDoc-on-call and the My eMHR Personal Health Records system and developed a third uniquely and complimentary solution that represents as much of a game changer today, in 2020 as the former 2 solutions were when they debuted in 2010.